We've got some big news to share!
In our ongoing effort to provide an exemplary and seamless artist marketing experience, Pandora has partnered with Eventbrite to transform live event promotion. Starting today, Eventbrite events will be integrated into Pandora AMP. This makes it easier for you to promote concerts using our Promote Show feature and for Pandora to promote your live events on your behalf via AMP's suite completely free and automated event tools. These include:
Concert notification banners on listeners' "Now Playing" screen

Concert alerts in listeners' Pandora feed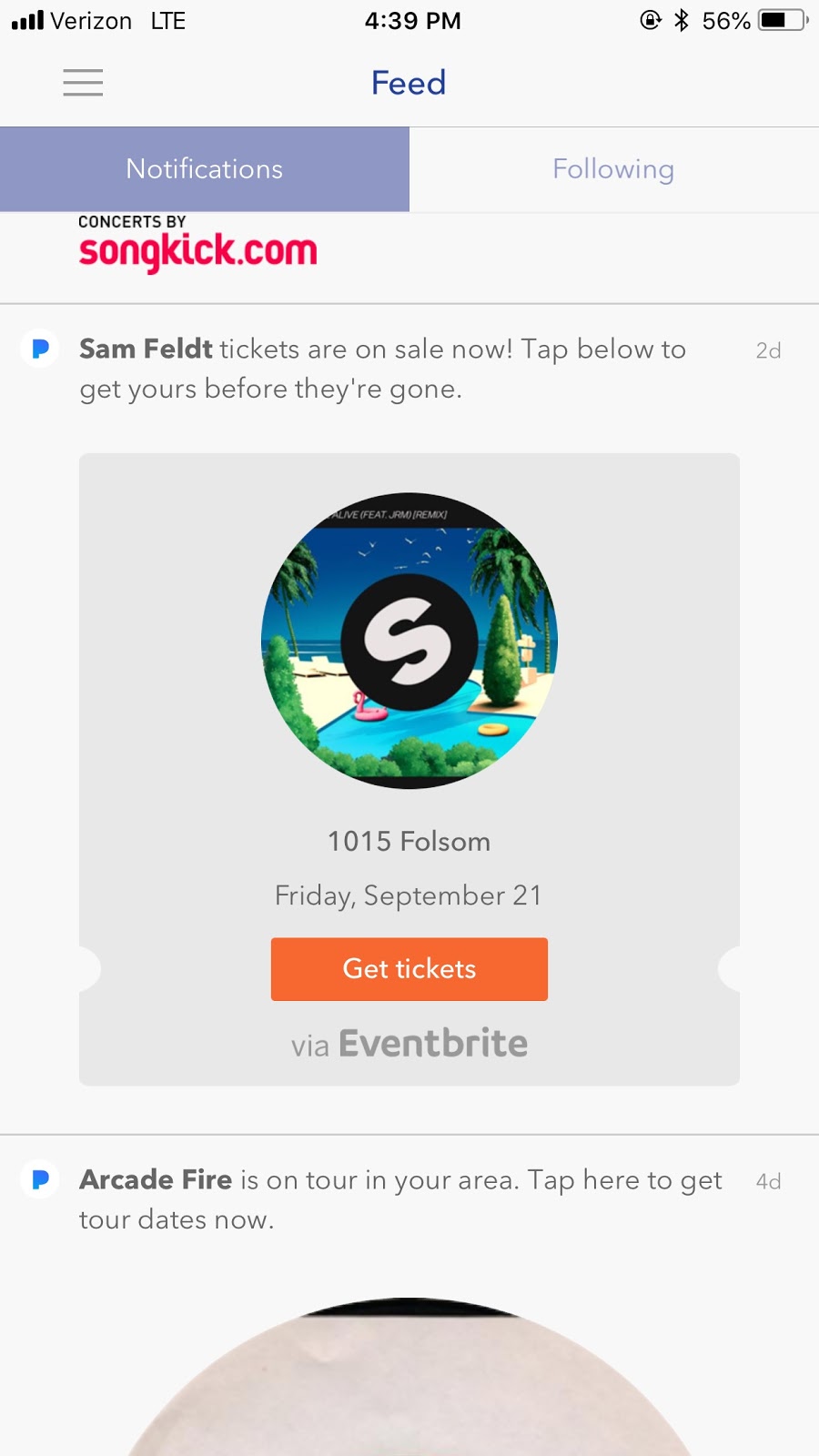 These incredible, automated tools are already working to promote your Eventbrite (including Ticketfly) and Songkick shows, without you needing to lift a finger!

As always, if you have any questions, feel free to reach out to our team at AMP-Support@pandora.com